No Strings Attached - Collaborative Project
| | | | |
| --- | --- | --- | --- |
| No Strings Attached - Environment Modeling | | | |
Written by Michael Devore
Wednesday, 16 December 2009 00:02
Fall quarter 2009, I was asked by my friend Jerika, an Animation major, to help her put together assets for her Senior project. I was tapped to model the environment and help with texturing and lighting. The project called for a treehouse environment, with aesthetic inspiration from the Cartoon Network show Codename: Kids Next Door, with some pirate- and nautical-themed elements.
The following images show the space as it stood in mid-November, at the end of the quarter. I was responsible for modeling the treehouse itself, the tree, the lamps, and seeing that a suitable environment was built outside the structure. Jerika provided many of the inside furnishings, including the couch, shelving, swords, table, and assorted knicknacks. 
 All of the texturing on the textured objects, and lighting in these images was my responsibility.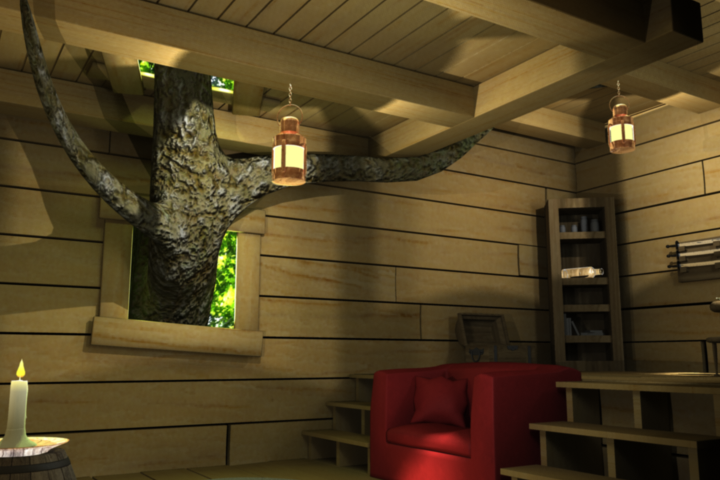 Last Updated ( Wednesday, 16 December 2009 00:54 )